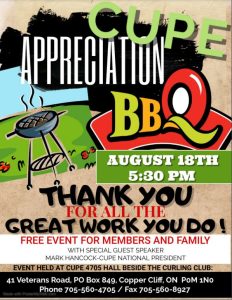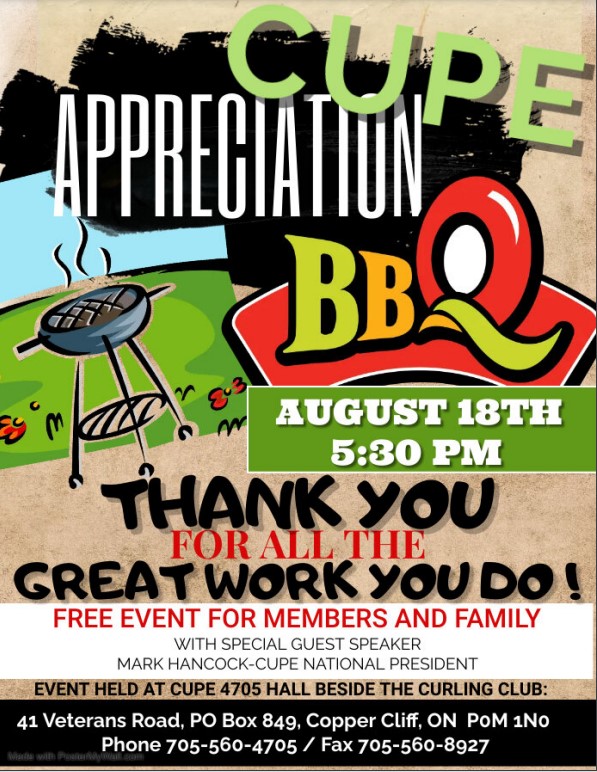 CUPE Appreciation BBQ
CUPE Local 4705 representing nearly 1700 members will be hosting a CUPE appreciation BBQ with assistance from other CUPE locals in our area on August 18, 2022.
We have confirmed that National President, Mark Hancock will be in attendance and a guest speaker. As well we have confirmed M&M Meats to facilitate a BBQ for those in attendance. We feel CUPE members should be recognized and acknowledged for the hard work they do every day and especially post the COVID pandemic that has changed the world as we know it. This event, with the motivation from the National President and local elected leaders, will also be a solidarity building effort. We hope to see you too!
Again August 18, 2022 and we start at 5:30 pm